NDT Training
We believe our industry experience is our greatest asset, an asset that can't be purchased or learned in a classroom. It is an asset that has been accumulated over time in the field. Our instructors incorporate day-to-day experiences and challenges into the classroom environment to better share that core characteristic. We offer both on-site and off-site NDT training courses designed to meet or exceed all current revisions of SNT-TC-1A, NAS 410, and EN 4179.
In addition to scheduled, centrally located, common facility training sites, we provide on-site training at your facility. This allows the realization of savings associated/incurred through travel expenses and more importantly on-site courses can be conducted with flexible class time schedules to minimize student's time away from the job.
All NDT training programs for qualification of certified technicians are designed to meet/exceed the latest revisions of SNT-TC-1A, NAS 410, and EN 4179.
We provide custom "short-course" training overviews to enhance the knowledge of management/supervision of NDT/Quality operations.
Our services can include the development and administration of specific and practical testing to meet/exceed internal, prime contractual and/or regulatory agency requirements. This service results in industry-premiere value-added custom products and services, developed to and with equipment specific to your day-to-day operations.
Our training goes beyond NDT/NDE Methods.  We also provide Six Sigma, Lean, Process Control and Reliability Assessment training to assist you with optimizing your NDT/NDE Capabilities.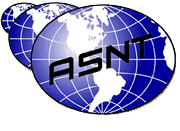 Ultrasonic Training
Six Sigma Training