NDT Consulting
Our experience in nondestructive testing really comes to the forefront with our NDT consulting services; we define them as another core technical service. Whatever level of maturity your NDT operations are, even if they don't presently exist and your organization is considering to develop or bring that capability in-house, we can help. Our NDT Level III consulting services will help you insure that your NDT program meets or exceeds all internal, prime contractual, and regulatory requirements.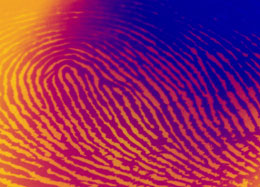 We offer a fully inclusive line of NDT Level III consultation services/benefits that include (not limited to):

Level III representation for contractual requirement definition and representation for qualification, procedure, standards, methodologies, systems/equipment definition procurement, tooling reference standards and more.
Specialization in the preparation, augmentation, and implementation of the NDT component of a Quality System including professionally authored internal specifications, procedures, and techniques.
Full-time certified Level III "outside agency" services/oversight on a part-time budget.
Develop and administer specific and practical testing to meet/exceed internal, prime contractual and/or regulatory agency requirements.
Level III "outside agency" representation services are typically established with a one-time retainer agreement and can be renewed to meet your specific organizational need on an annual basis. This is the preferred method of engagement.
The annual retainer includes:

Review of requirements (internal and contractual)
Review of current methodology employed to meet the requirements.
Review of Written Practice
Overview of Quality System NDT component
SWOT analysis with On-Site consultation of status/recommendations
Level III background material, i.e. qualifications, certifications, and/or accreditations.
Documentation certificate of representation
We incorporate state-of-art industry "Best Practices" while maintaining flexibility to design to specific organizational needs. We possess an intrinsic belief in continual improvement processes that target quantifiable objectives.
Schedule a Consultation