Auditing
We have a long history of conducting Audit services on manufacturing processes of all types, are thoroughly familiar with the Nadcap certification process and the individual requirements associated with it. Our Engineers have extensive real-world experience in many of the processes comprehensive to the Nadcap system of accreditation, including checklists used by Performance Review Institute.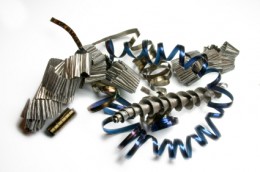 Auditing Process
The typical process begins with a comprehensive review of your system and associated processes. The surveillance is performed with specific internal, customer, or industry generated specifications, Nadcap checklists used by Performance Review Institute (Nadcap auditing authority) representatives during the certification review cycle, or a combination of any/all. This "gap assessment" is highly effective in the illumination of out-of compliance operations. Once gaps are discovered and documented, they then become assigned a degree of criticality as assessed to the effect on the product. The responsible Quality Synergistics Engineer then draws from their industry experience to promote corrective action recommendations. A comprehensive review of the assessment is conducted with the client, reviewed in detail, and a collaborated corrective action plan is developed.
We find that this process provides a highly efficient thoroughness and generates the most technical and economic laden path toward expeditious accreditation.
Whether the need is development/enhancements of a Quality System or optimization of manufacturing processes, preparation for Nadcap reviews is a specialty.