About Us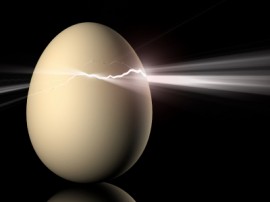 We are a synergistic group of experienced Engineers and professionals having in excess of 30 years' experience individually. This experience is representative of a very diverse field of materials, components, and structures and in particular, the Non-Destructive methodologies applied to interrogate them. Our experience envelopes all product life cycle phases of the science of NDT. This includes the Research and Development, Design, Qualitative and Quantitative Testing and Analysis, Manufacturing, Process Optimization/Measurement, Service Performance and when applicable, Repair/Modification.
Quality Synergistics Engineers/Instructors have multiple CGSB, ASNT, NAS 410 certifications so we know the requirements. This knowledge ensures that our course material continually meets/exceeds those requirements. Our experience ranges in scope from the Technician, Engineer, and Management levels of authority. In addition to NDE, we have experience in multiple disciplines of the physical and analytical sciences. These disciplines have been spread over the:
AEROSPACE INDUSTRY:
Manufacturing and testing of Composite Materials and Adhesive

Coupon level
Sub-element level
Full-scale component Structural Testing and support

Manufacturing of Composite Components/Structures, both metallic and non-metallic
Repair of Composite Components/Structures, both metallic and non-metallic
Failure Investigation and Analysis of metallic and non-metallic materials.
PETROCHEMICAL APPLICATION
CIVILIAN STRUCTURAL ELEMENTS
POWER GENERATION (Nuclear, Wind)
PRECISION CASTINGS (ASTM, SAE)
Our staff has been conferred with multiple college degrees at Associate, Bachelor (BS and BA) and Master (MBA and MS) levels. Resumes are provided on request.
We are committed to being cost efficient and delivering to our customers the highest standard of service. Again, thanks for visiting our web site and we eagerly look forward to working with you.
Contact Us